Erica Lea on Nov 27th 2012
Hey everyone! Did you survive Thanksgiving?
Methinks you're gonna need some good, wholesome energy food during holiday prep. These no-bake granola bars are low-fuss so quick to mix up. Make a batch and store in the refrigerator for emergency snacks.
You can check out the step-by-step instructions and recipe over on the Tasty Kitchen Blog here.
Here are a few things I've been lovin' from around the web…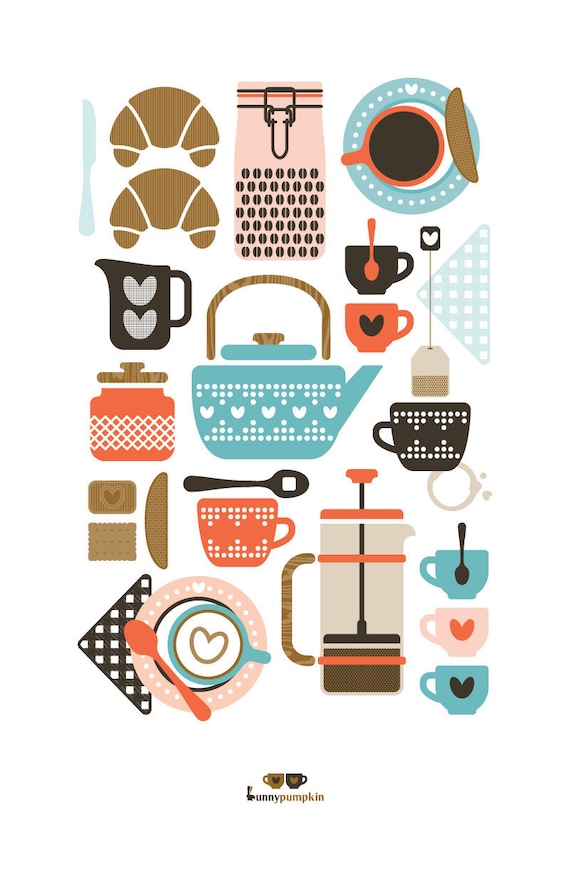 Coffee & Tea Print by Bunny Pumpkin on Etsy
This blog. The photos are just lovely.
Eggs Benedict. Why have I never made this before?!
This lovely kitchen.
Chicken Noodle Soup from scratch. It's just good.
Cranberry Cake. Looks so pretty and festive.
This sentiment via Lisa Congdon. Just…yes.
Chemex coffee maker. You can buy me one for Christmas, if you want.
Tasting Spoons. I need them in my life.
This engagement session. It's just - I can't - It's lovely.
Photo by Catherine Huckerby
Open shelving. I want it someday…
Tall gingerbread houses.
Chai Shortbread Cookies with Sea Salt. Omnom.
Tiramisu Cake by Call Me Cupcake. Purdy.
What have you been loving lately?
Subscribe to my RSS feed. ~ Get email updates. ~ Twitter. ~ Facebook.
Filed in Guest Posts, Links
2 Responses to "No-Bake Granola Bars + A Few Favorites"
What I am loving from the web is THESE granola bars! They look great and easy to make. Can't wait to try them soon.

Your no-bake granola bars look awesome! Both my bf and I have a tendency to get caught up in work, etc so having healthy snacks around is important and keeps us sane - these are definitely perfect to have on hand! As for what I've been loving lately: soup, soup, soup! And frothy cafe au laits. Hope you had a fun weekend!